Who Wins the Ultimate Fast-Food Face-Off?
McDonald's, Wendy's and Burger King are some of the biggest names in the fast-food industry. Each chain has unique offerings, making it challenging to determine which one is the best. In this article, we will take a closer look at the signature menu items, value, and customer experiences of these three fast food giants to help us determine which one comes out on top.
Over the years, McDonald's has become a household name with their signature Big Mac, while Wendy's has gained a loyal following with their classic square-patty burgers and fresh ingredients. Burger King, on the other hand, has maintained its reputation for flame-grilled burgers and unique items like the Whopper. As we explore the strengths and weaknesses of each brand, it's important to consider not only the taste and quality of the food but also the overall dining experience, price points, and the brands' commitment to sustainability and ethical practices.
In our comparison, we will draw insights from the chains' menus and websites, as well as glean information from our own experiences dining at these establishments. By the end of this analysis, we hope to provide a deeper understanding of how McDonald's, Wendy's, and Burger King stack up against one another, as well as offer a more informed opinion on which fast-food chain truly emerges as the best in the industry.
Menu Offerings
In this section, we will discuss menu offerings at McDonald's, Wendy's, and Burger King to give you a better understanding of their similarities and differences.
Burgers
McDonald's is known for their iconic Big Mac, while Burger King boasts the Whopper, a signature burger that has been around since 1957 and originally cost just 37 cents. Wendy's, on the other hand, offers the Dave's Single, which is known for its fresh, never frozen beef. Each burger has earned a loyal fan following, making it difficult to declare a clear winner in this category.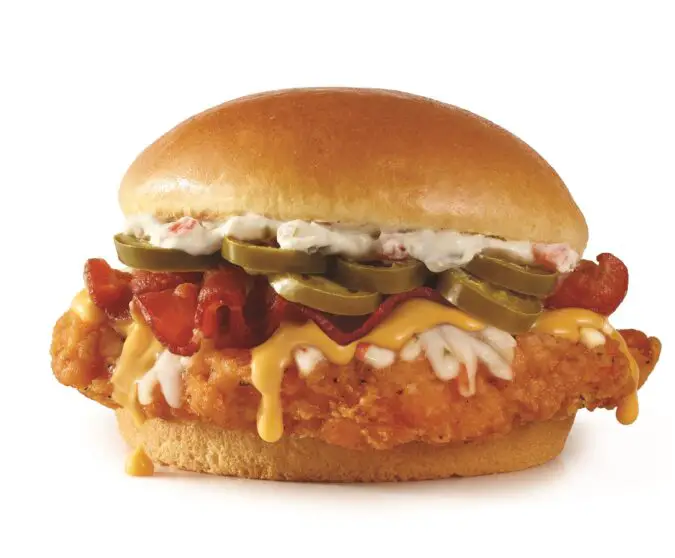 Nowadays, the competition to crown a "best chicken sandwich" is almost fiercer than the matchup for best burger. Chicken sandwiches are popular among customers because they offer a crispy, fresh alternative to traditional burgers.
McDonald's offers its McCrispy chicken sandwich in both Spicy and Deluxe (and Spicy Deluxe) versions, as well as a McChicken for just 400 calories. Burger King's menu features the BK Royal Crispy Chicken, Spicy BK Royal Crispy Chicken, and Bacon and Swiss BK Royal Crispy Chicken. Burger King's Original Chicken Sandwich is served up on a hoagie-style sesame seed bun.
Wendy's offers both a Spicy and Classic Chicken Sandwich and has recently taken the competition up a notch with the addition of the Pretzel Bacon Pub Classic Chicken, which also comes in a Spicy version. This sandwich mixes things up by stuffing lightly breaded chicken, beer cheese sauce, smoked bacon, honey mustard, crispy fried onions, pickles, and a slice of muenster cheese between two halves of a soft pretzel bun.
Salads and Sides
Each of the three fast-food chains offers a variety of side dishes and salads to complement their main offerings. McDonald's is known for their World Famous Fries, while Wendy's offers a range of salads, baked potatoes, chili, and natural-cut fries with toppings. Burger King, sticking to their flame-grilled theme, serves up flame-grilled chicken and various side options, such as Onion Rings and Mozzarella Sticks.
Desserts
Each chain also offers their own unique dessert options to satisfy your sweet tooth. McDonald's has a variety of soft serve options, including the McFlurry. Burger King also offers soft serve, as well as delicious pies and other desserts. By contrast, Wendy's has their classic Frosty, which is a fan favorite for those looking for a sweet and creamy treat.
In recent years, fast-food chains have started to set themselves apart from the competition by offering seasonal treats, like the Peppermint Frosty at Wendy's and McDonald's famous Shamrock Shake.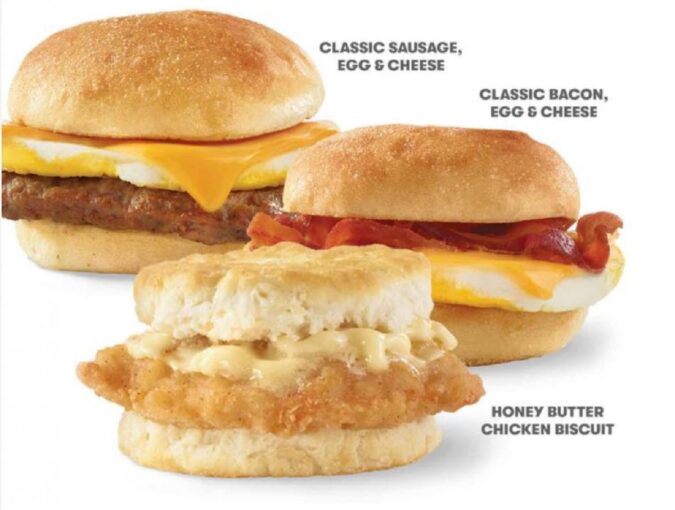 While McDonald's has offered breakfast since the introduction of the Egg McMuffin in the early 1970s, Wendy's and Burger King are more recent competitors on the fast-food breakfast scene. Burger King officially launched its breakfast lineup in 1983 and still serves classics like the Croissan'Wich alongside French Toast Sticks, the Ultimate Breakfast Platter, and more.
After initially introducing breakfast items in the 1980s, Wendy's relaunched its breakfast menu in 2020. The menu now features a range of chicken, sausage, and bacon biscuits and croissants, as well as Classic Bacon or Sausage Sandwiches and Homestyle French Toast Sticks.
Not to be outdone, the McDonald's breakfast menu offers not only several varieties of McMuffin but breakfast biscuits and burritos, McGriddles, hotcakes, and hash browns, as well.
Price and Value Comparison
In this section, we'll compare the prices and value of meals from McDonald's, Wendy's, and Burger King. To make things easier to understand, we've broken down our comparison into three main sub-sections: Combo Meals, Rewards Programs, and Coupons and App Deals.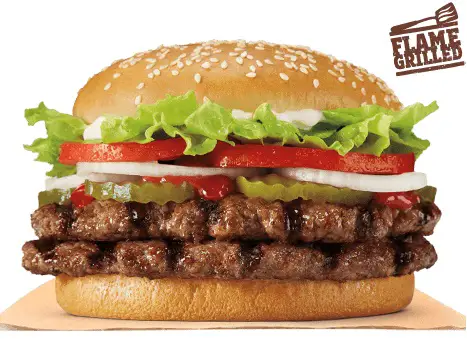 Combo Meals
When it comes to combo meals, all three fast-food chains offer various options to satisfy your cravings without breaking the bank. For instance, at Wendy's, you can get a Bacon Double Stack Biggie Bag meal deal for about $6.42, including tax. This outstanding deal includes a Bacon Double Stack burger, a medium drink, medium fries, and a four-piece chicken nugget.
At McDonald's, you can find a variety of combo meals at different price points. One example is their Double Cheeseburger meal, which gets you a burger, fries, and a drink for about $4.29.
Burger King offers combo meals as well, with their Double Cheeseburger meal in the same price range as the one at McDonald's.
Rewards Programs
Each fast-food chain has its own rewards program with various benefits. MyMcDonald's Rewards allows users to collect points for every purchase, which can be redeemed for rewards such as free food. Similarly, Wendy's has Wendy's Rewards, where customers earn points on every purchase to claim free food and special deals.
Burger King's Royal Perks program awards points for every dollar spent, which can later be redeemed for free menu items. All three chains offer unique benefits, so check each one's website for full details.
Coupons and App Deals
In addition to their respective rewards programs, each fast-food chain provides exclusive deals and promotions through their mobile apps. McDonald's, Wendy's, and Burger King often update their apps with new discounts and limited-time offers, which can provide significant savings.
For example, the McDonald's app (iOS / Android), Wendy's app (iOS / Android), and Burger King app (iOS / Android) may offer BOGO deals, discounted prices, or exclusive items.
Make sure to keep an eye on each app for updates on the latest offers and promotions to help maximize your savings when dining at these fast-food chains.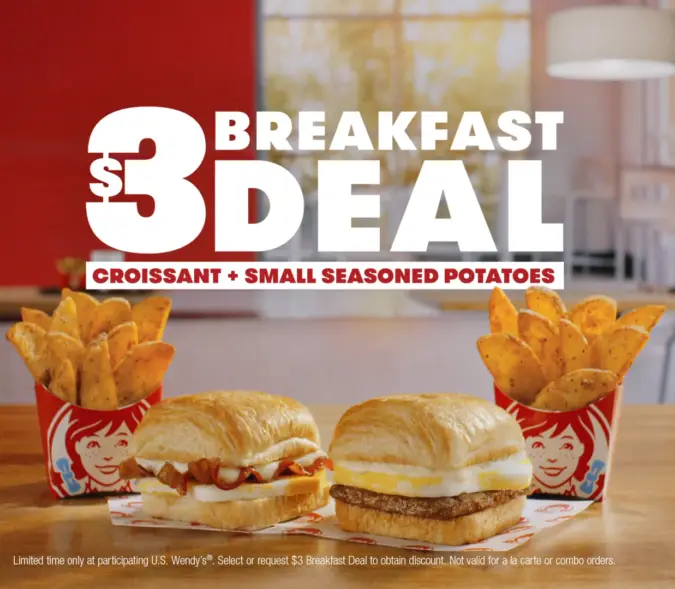 Taste And Quality
Burgers
When comparing the signature burgers from McDonald's, Wendy's, and Burger King, there are both similarities and differences. The Big Mac from McDonald's is known for its two 100% pure beef patties, shredded lettuce, chopped onions, slice of American cheese, and Big Mac sauce.
On the other hand, Wendy's square, fresh-beef burgers stand out for their flavorful American cheese, as well as their crunchy onion rounds. Crisp lettuce, tomato, pickle, ketchup, and mayo round out the flavor profile between the toasted halves of the bun.
Burger King showcases the flame-grilled taste in their burgers. The flame-grilled patty on a Whopper is topped with tomatoes, lettuce, mayonnaise, ketchup, pickles, and sliced white onions, then served on a toasted sesame seed bun.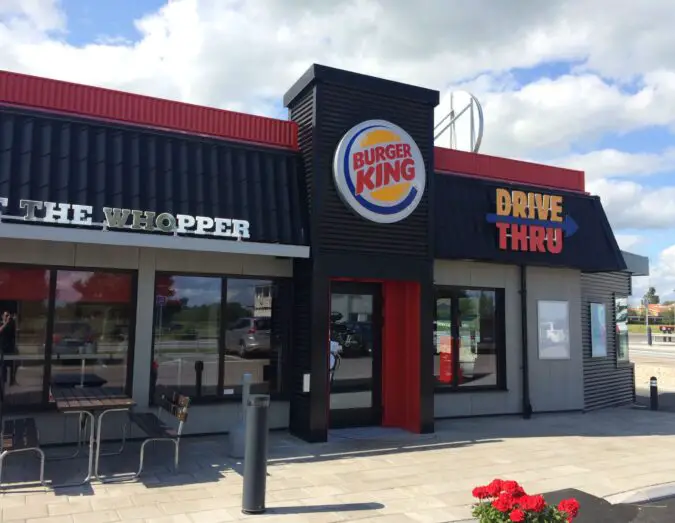 Fries
Each fast-food chain has its own spin on fries. McDonald's is known for their thin, crispy fries that are lightly salted. Wendy's, on the other hand, has thicker, natural-cut fries with the skin left on for added texture. Burger King's fries are thicker than McDonald's and have a slightly more potato-like taste.
Other Items
In addition to mainstays like burgers and fries, each chain offers a variety of other options. McDonald's has diverse choices like the McChicken sandwich, Filet-O-Fish, various salads, and an extensive breakfast menu. Wendy's offers a selection of chicken sandwiches, salads, baked potatoes, and chili, giving customers additional choices besides their classic burgers.
Burger King also provides a range of options, including chicken sandwiches, veggie burgers, and their well-known onion rings. Their breakfast menu includes items such as Croissan'wiches and French Toast Sticks, making it a popular choice for breakfast lovers.
Nutritional Information
Calories
In our analysis of the three fast-food chains, we find varying calorie counts in their respective menu items. McDonald's provides a nutrition facts guide that can help customers balance their meal choices. Likewise, Wendy's offers a nutrition and allergens guide that includes calorie information for their products. Burger King's website features a Nutrition Explorer that lets you filter the menu to see items under 300 or 500 calories, as well as by amount of fat, sugar, carbs, and sodium.
For example, one of McDonald's popular menu items, the Big Mac, contains 540 calories. Wendy's Classic Single Cheeseburger contains around 570 calories. Burger King's Whopper with Cheese has approximately 760 calories.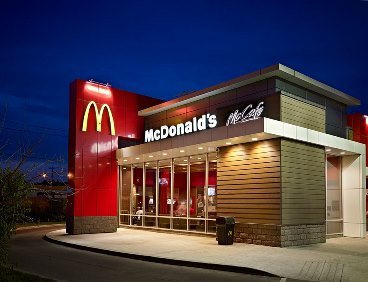 Ingredients & Allergens
McDonald's, Wendy's, and Burger King all provide allergen information for their customers. McDonald's shares its ingredient and allergen information on their website, while Wendy's identifies the major nine food allergens (Milk, Eggs, Fish, Crustacean Shellfish, Tree Nuts, Peanuts, Wheat, Soybean, and Sesame) on their US menu.
Burger King also offers allergen information with a detailed allergen guide that assists customers in making informed dining choices, taking into consideration their dietary requirements and restrictions.
Customer Experience
As we analyze the customer experience at McDonald's, Wendy's, and Burger King, we'll take a look at three key aspects: service speed, staff friendliness, and restaurant cleanliness.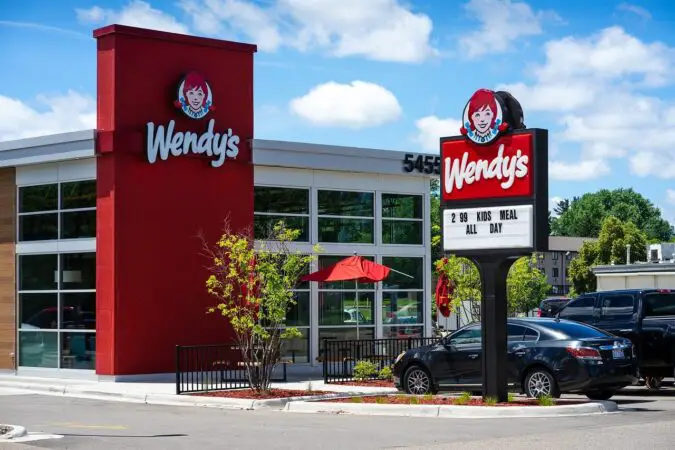 Service Speed
Service speed is an essential factor in the customer experience at fast-food restaurants. McDonald's is known for its efficient service, attributed to their well-organized meal preparation system as well as their technology-driven approach. Burger King and Wendy's also focus on service speed, but neither has consistently outperformed McDonald's in this area.
Staff Friendliness
In terms of staff friendliness, the experience can vary greatly depending on individual locations and employees. However, all three of these fast-food giants invest in staff training for customer service. Wendy's has been working to improve its customer experience across the board, which includes providing better service to their patrons. It's also important to remember that specific experiences may differ based on factors outside of the restaurants' control.
Restaurant Cleanliness
Restaurant cleanliness is another crucial factor in customer experience. All three chains have strict protocols and guidelines for maintaining clean facilities, and they are required to undergo regular inspections. Cleanliness standards might vary from location to location for McDonald's, Wendy's, and Burger King, but overall, they aim to keep their restaurants in good hygienic conditions for customers.
It's essential to keep in mind that personal preferences and experiences can influence individual opinions on which restaurant is best. We encourage you to try them all and decide for yourself which one provides the best customer experience for you.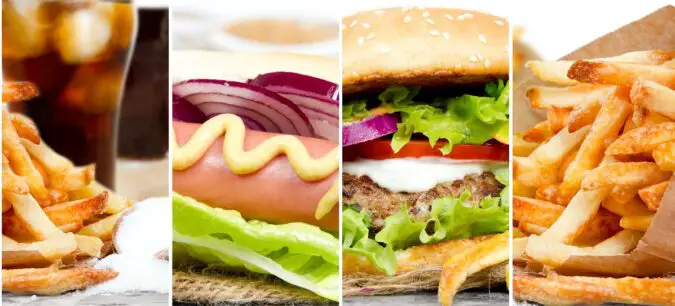 Conclusion
In our comparison of McDonald's, Wendy's, and Burger King, it's evident that each chain has unique strengths and menu items. While taste and value remain important factors, you can't ignore the quality and presentation of the food.
Wendy's stands out with its signature square patty and distinct bun, which make its 1/4-pound burger visually appealing. On the other hand, McDonald's continues to hold its reputation for delivering higher sales and significant profit in comparison to Burger King.
Burger King has a long-standing history with its iconic Whopper, which was first introduced in 1957 and holds its own as a popular choice among fast-food enthusiasts.
Ultimately, the decision of which fast-food chain is the best depends on individual preferences and priorities–be it taste, appearance, or brand loyalty. We hope our comparison has provided valuable insights to help you find the perfect burger experience.
Deals on Fast Food
For deals on your favorite fast food, check out our posts on McDonald's, Wendy's, and Burger King: