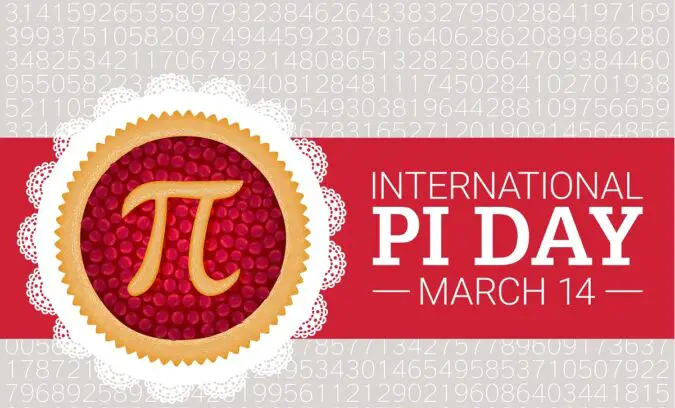 Hooray for Pi Day! Math isn't so bad when it gives us great deals on pies and pizza pies, right? Pi Day is an annual celebration of the mathematical constant π (pi). Pi Day is observed on March 14 (3-14) since 3, 1, and 4 are the first three significant digits of π. Many pizza places traditionally celebrate the day with $3.14 pizzas, $3.14 off a pizza, and other deals. Marketers are so clever. And nerdy.
Here's our roundup of deals for Pi Day on Saturday, March 14, 2020.
As always, EatDrinkDeals includes links to restaurant websites where you can confirm the deal and find further information. EatDrinkDeals does not post deals that cannot be verified from a source such as a restaurant website, social media account, or press release.
Email us at editor@eatdrinkdeals.com if we've missed any!
Do you want to have great deals like these emailed directly to you? Click here to sign up for our newsletter!
Pi Day 2020 Deals, in Alphabetical Order
7-Eleven
Get $3.14 whole pizzas and $0.50 slices at 7-Eleven on Pi Day. Limit one per customer. 7-Eleven announced the offer in this press release.
Bakers Square
Get $2 off whole pies from March 12 – 14 at Bakers Square. No Cheesecake or Carrot Cake though, sorry – it's not Pie / Pi! Just ask for the Pi Day deal. Here's an email from Bakers Square with the details.
*$2 Off Any Whole Pie. Excludes Cheesecake and Carrot Cake. Only valid when ordered in restaurant. No coupon required for discount–just ask the cashier. Valid only at participating locations, while supplies last. Varieties may vary by location. Discount valid on multiple pie purchases. Not valid with other offers, promotions or discounts. Tax and gratuity not included. Valid only 3/12/2020 – 3/14/2020.
BJ's Restaurant
At BJ's Restaurant, get a mini one-topping pizza for $3.14 on Pi Day. Valid for dine in only. BJ's announced the Pi Day special on their website.
Valid for dine in only Saturday, 3/14/2020. Receive a Mini One-Topping pizza for $3.14. Cannot be combined with any other offers or discounts. No cash value. Tax and gratuity not included.
Go to our EatDrinkDeals BJ's Restaurant page for info on other deals, like their Happy Hour and Monday-Thursday Specials.
Blaze Pizza
At Blaze Pizza, normally you can get get a personal pizza for $3.14. Unfortunately, due to the concerns regarding spread of coronavirus, Blaze has modified the deal. So, instead, download the Blaze Pizza app by midnight (PST) on March 15, and you'll get the reward in-app redeemable starting on Monday, 3/16/2020 and expiring 12/31/2020. More details are on the Blaze Facebook page. Such a shame!
For info on other Blaze Pizza deals, go to the EatDrinkDeals Blaze Pizza page.
Bojangles'
Get 3 Sweet Potato Pies for just $3.14 at Bojangles' on Pi Day. Bojangles' posted the news on their website.
Boston Market
At Boston Market get a BOGO on chicken pot pies with this Boston Market COUPON Buy one pot pie and a drink and get a second pot pie free. Good online and in stores; if ordering online use promo code 34281.
Cheddar's Scratch Kitchen
Buy one Homemade Chicken Pot Pie and get one free at Cheddar's Scratch Kitchen on Pi Day. That's two for $9.99! The offer is valid for dine-in or to-go orders. Cheddar's posted the deal on their website.
Corner Bakery
Get $3.14 off any entree with a Corner Bakery coupon valid on Pi Day. CLICK HERE for your Corner Bakery coupon.
Go to our EatDrinkDeals Corner Bakery page here for other coupons and deals to save.
Fresh Market
Fresh Market will offer a $3.14 discount on Chicken Pot Pie from the deli, plus 9 inch Apple and Cherry pies from the bakery. You've got dinner and dessert covered right there!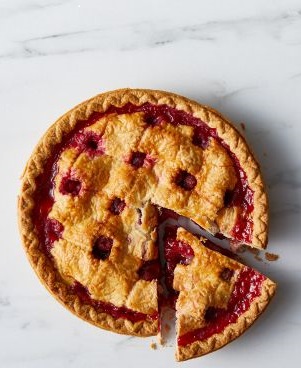 goPuff
goPuff will be celebrating the power of Pi Day by offering 15% off your favorite pie shaped (i.e. round) products on all orders of $10 or more (max discount of $5 off). You don't even need to know all the digits of Pi to get the discount! All you need to do is enter code GOPI20 during checkout to get the discount. Visit www.goPuff.com to learn more.
Hungry Howie's
From March 13 – 16 at Hungry Howie's, get a medium one-topping pizza for just $3.14 with any bread purchase at menu price.
Marco's Pizza
Buy one large pizza at regular price and get another for only $3.14 at Marco's Pizza on March 14. Use promo code PIDAY2020 to get the deal. Click here to start an order online from the Marco's Pizza website.
Marie Callender's
Get a free slice of pie with purchase of an adult entree at Marie Callender's on March 14 from 8 am – 10:30 pm. (Breakfast pie ftw!) CLICK HERE to show this coupon to get the deal. Marie Callender's posted the event on their Facebook page.
Read our EatDrinkDeals Marie Callender's story to get info on other daily specials and deals.
MOD Pizza
Be one of the first 5,000 customers to order MOD Pizza on Doordash.com and use code MODPIDAY to get a free MOD-Size (11 inch) pizza when you spend at least $3.14. Delivery and service fees still apply. MOD Pizza posted the deal on Facebook.
Mountain Mike's Pizza
Get $5 off a 20 inch Mountain size pizza on Pi Day with promo code 207257 at Mountain Mike's Pizza. Here's the Facebook announcement.
Old Chicago
Order any large pizza at Old Chicago can get any second large specialty or up to 3-topping pizza for only $3.14. CLICK HERE for a coupon to show to your server to get the deal.
* Valid on 3/14/2020 only at participating Old Chicago locations. Not valid with any other promotions, coupons, or offers. One redemption per visit, per table. Dine-in only. Not valid on group dining events. Not valid on to-go orders. Not valid with online ordering. Promotional use only. No cash value. No stored value. This promo is not valid on tax and gratuity. Void where prohibited. Other restrictions may apply. Not valid in AR, GA, ND, MI, MT, UT.
Pieology
Pieology has a coupon available to get an Artisan Thin Pizza for $3.14 when you purchase one at regular price on March 14. You can unlock their special offer by visiting pieology.com/piday.
* Limit one coupon per guest, per visit. Not valid with any other offers or discounts.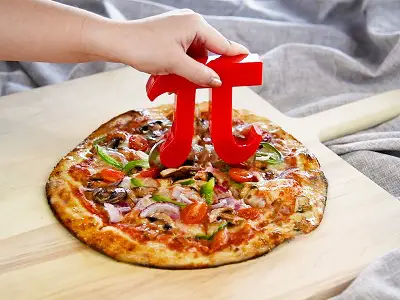 Plus, register on the Pie Life Rewards App on Pi Day to get a chance for Free Pizza for a Year! One winner will be chosen from each participating Pieology location. This is for new Pie Life Rewards members only. Lastly, new and existing Pie Life Rewards members who use the Pie Life Rewards App on Pi Day will also receive $3 off their next visit from March 15 – 31st.
Go to the EatDrinkDeals Pieology page to learn about other promotions, like their protein-packed Chicken-Base.
Red Robin / Donatos Pizza
At Red Robin / Donatos Pizza, get $2 off a large pizza with promo code PIDAY. Red Robin sent this email with the deal.
Read our EatDrinkDeals Red Robin story to learn about other deals like their BOGO Clucks and Fries deal!
Rock Bottom
Get $3.14 off any pizza at Rock Bottom with this coupon valid on March 14. You can use the code for online orders as well.
Your Pie
Get 10 inch individual size pizzas for just $3.14 at Your Pie to celebrate Pie Day on March 14, 2020. You'll need to get the Your Pie Rewards app to get the deal. Go to our Your Pie story here for details on how to get the app to score your cheap pizza.
More Pizza Coupons
For more deals like this including coupons and promo codes from Domino's, Pizza Hut and Papa John's, see the EatDrinkDeals Pizza Coupons page.
About Pi Day (from Wikipedia)
Pi Day is an annual celebration of the mathematical constant π (pi). Pi Day is observed on March 14 since 3, 1, and 4 are the first three significant digits of π. In 2009, the United States House of Representatives supported the designation of Pi Day.
Pi Day has been observed in many ways, including eating pie, throwing pies and discussing the significance of the number π.
Massachusetts Institute of Technology has often mailed its application decision letters to prospective students for delivery on Pi Day. Starting in 2012, MIT has announced it will post those decisions (privately) online on Pi Day at exactly 6:28 pm, which they have called "Tau Time", to honor the rival numbers pi and tau equally.
Princeton, New Jersey, hosts numerous events in a combined celebration of Pi Day and Albert Einstein's birthday, which is also March 14. Einstein lived in Princeton for more than twenty years while working at the Institute for Advanced Study. In addition to pie eating and recitation contests, there is an annual Einstein look-alike contest.