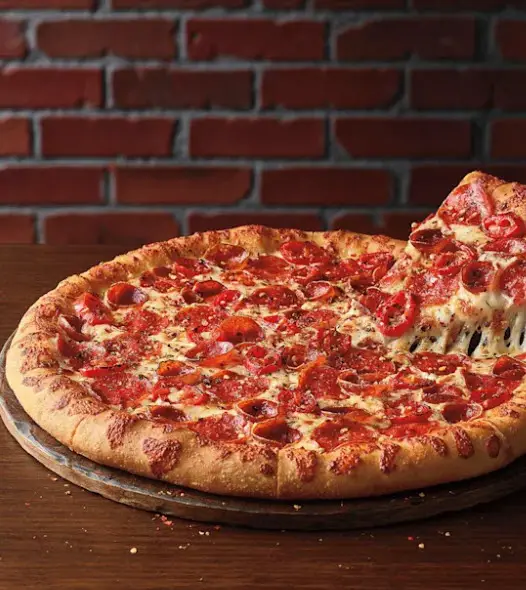 Battle of the Pizza Pies: Which Pizza Chain Reigns Supreme?
Choosing the best pizza chain can be challenging. With popular options like Pizza Hut, Domino's, and Papa John's, it might seem impossible to determine which one tops the list. In this article, we'll compare these three pizza giants and try to determine a winner.
We'll take a closer look at each chain by comparing factors such as taste, menu variety, pizza deals, and overall customer satisfaction. The goal is to provide you with a comprehensive and unbiased comparison so that the next time you crave delicious pizza, you'll know exactly which chain to choose.
We know individual preferences play a significant role in determining what makes the best pizza. However, we hope to offer an informative guide that appeals to a variety of tastes and helps you make an informed decision.
Pizza Offerings
In our quest to determine the best pizza chain, we looked at the pizza offerings from the top contenders: Pizza Hut, Domino's, and Papa John's. Let's dive into their individual menu offerings to see what sets them apart.
Pizza Hut
Pizza Hut is known for its wide variety of crust options, including the Original Stuffed Crust and Pan Pizza. Their menu offers various toppings and specialty pizzas, such as Meat Lovers, Veggie Lovers, and BBQ Chicken. Additionally, they have limited-time specials and customizable options, allowing customers to create their ideal pizza experience.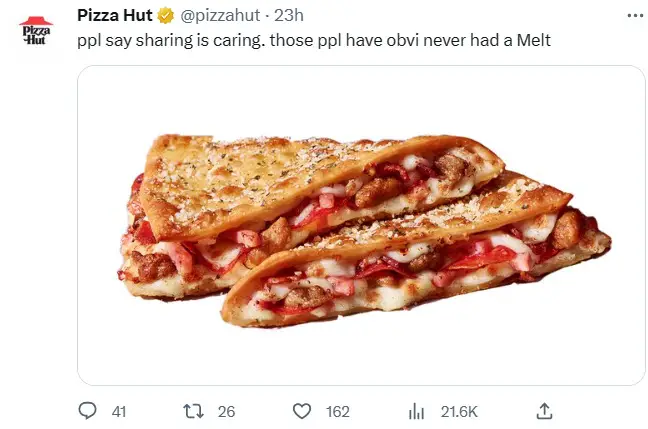 Domino's
Domino's stands out for its consistency in flavor, sauce application, and crust texture. They offer a substantial range of crust options, including Hand Tossed, Thin Crust, and Brooklyn Style, ensuring that there is something for everyone. Their menu features various toppings and specialty pizzas, such as the ExtravaganZZa, Pacific Veggie, and Philly Cheese Steak.
Papa John's
Papa John's has built a reputation for using high-quality ingredients and offering unique pizza toppings, such as anchovies and banana peppers. They offer a Signature crust, which is a delicious middle ground between thin and thick crust. Their menu boasts an array of specialty pizzas, such as The Works, Tuscan Six Cheese, and Buffalo Chicken, alongside customizable options to suit personal preferences.
Quality and Taste
In this section, we will discuss the quality and taste of the three major pizza chains: Pizza Hut, Domino's, and Papa John's. We will break down the differences in flavor, crust, and other elements that set them apart.
Pizza Hut
Pizza Hut is known for its variety of crust options, including the popular stuffed crust. The pizzas tend to have a thicker, doughier crust, which provides a satisfying chewiness. The sauce is rich and flavorful, with a good balance of sweetness and tanginess. The toppings are generous and well-distributed, making for an enjoyable eating experience. However, some may find the thicker crust of Pizza Hut to be overly greasy or heavy.
Domino's
Of the three chains, Domino's has been praised for achieving a good balance in terms of flavor, sauce application, and crust texture. In a taste test conducted by Insider, Domino's came out on top, highlighting the tanginess of the sauce, the perfect ratios of cheese, sauce, and seasoning, and the low price of $13.99 for a basic plain pie. The crust is on the thinner side, offering a lighter, crispier texture.
Papa John's
Papa John's pizza tends to be more expensive compared to its competitors – a large pepperoni pizza costs around $15. The tomato sauce has a sweeter taste, which some tasters found to lack the spiciness or heat commonly found in pizza sauces. The crust is softer, but for some people, it may not be as desirable as the crisper crusts found at other chains. Despite these specific criticisms, Papa John's still offers a wide variety of pizza choices, and customers appreciate their quality ingredients.
Menu Variety
In our evaluation of the top pizza chains, we thoroughly examined the menu variety offered by Pizza Hut, Domino's, and Papa John's. We focused on their selection of pizzas, sides, and other unique menu items that help these chains stand out from one another.
Pizza Hut
Pizza Hut is known for its extensive range of pizza options, from classic pepperoni and cheese pizzas to their specialty offerings. They also have a unique crust variety, including pan, hand-tossed, and their famous stuffed crust. Customers can customize their pizzas by choosing various crust types, sauces, and toppings.
Aside from pizza, Pizza Hut offers a variety of appetizers, pastas, salads, chicken wings, and desserts to complement a meal.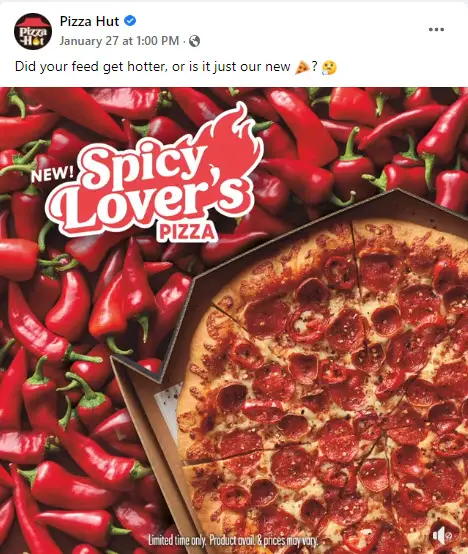 Domino's
Domino's, like Pizza Hut, provides a wide variety of customizable and specialty pizzas. They also carry gluten-free pizza crust options to cater to various dietary needs. The topping variety is promising, and although it may not be as extensive as Pizza Hut's, it stands well on its own.
In addition to pizza, Domino's menu features items such as chicken wings, breadsticks, and pasta meals, as well as sandwiches and salads.
Papa John's
Papa John's offers a solid selection of pizza choices, with traditional and specialty options available. They pride themselves on their fresh ingredients, and this is evident in the range of toppings they offer. While their crust and topping selections may not be as vast as Pizza Hut or Domino's, they still provide a satisfying variety.
Complementing their pizza offerings, Papa John's has a diverse selection of sides, including various breadsticks and chicken wings, as well as desserts such as cookies and cinnamon rolls.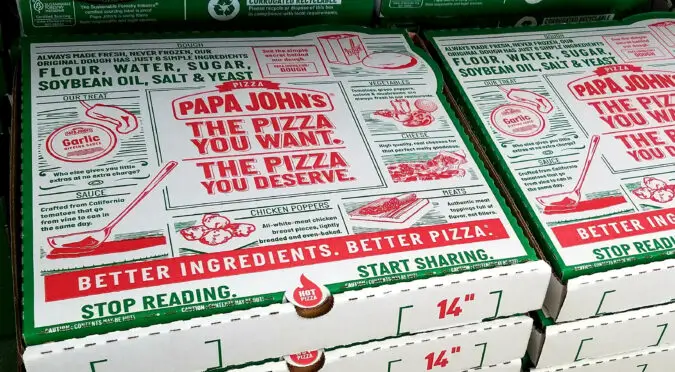 Affordability and Deals
In this section, we'll provide a brief comparison of the affordability and deals offered by Pizza Hut, Domino's, and Papa John's. We will discuss their deals, prices, and promotions so you can make an informed choice based on your budget.
Pizza Hut
Pizza Hut offers various deals and discounts to their customers. One of their ongoing deals is two medium one-topping carryout pizzas for $16. Another popular promotion is their $28 Big Dinner Box, which includes two medium pizzas, breadsticks, and your choice of pasta or wings. For a smaller option, Pizza Hut offer a $19 Dinner Box that comes with one medium pizza, breadsticks, and cinnamon sticks.
In addition to these deals, Pizza Hut occasionally features limited-time promotions such as their $11.99 Stuffed Crust offer. However, it is important to note that prices and deals may vary based on location and availability.
Domino's
Domino's also offers a range of deals and discounts to their customers. Their prices tend to be slightly lower when compared to Pizza Hut and Papa John's, which makes them an attractive option for those on a tight budget.
Though pricing may vary by location, customers can frequently find coupons and discount codes for Domino's online or via their app. This can further reduce the cost of your order, making it an even more affordable choice.
Papa John's
Like other pizza chains, Papa John's offers various deals and promotions throughout the year. According to a comparison, their prices may be slightly higher than Domino's but lower than Pizza Hut.
Check out our article on Papa John's Menu Prices to see a list of menu items and prices at a sample Papa John's location. Prices and deals may vary based on location and availability.
Subscribe to the EatDrinkDeals newsletter to be the first to know when there's a new coupon or deal that can save you some dough on your next pizza pie. Regularly checking the websites and apps of each pizza chain can also help you keep tabs on the best deals and promotions, allowing you to get the most out of your pizza experience while keeping your budget in mind.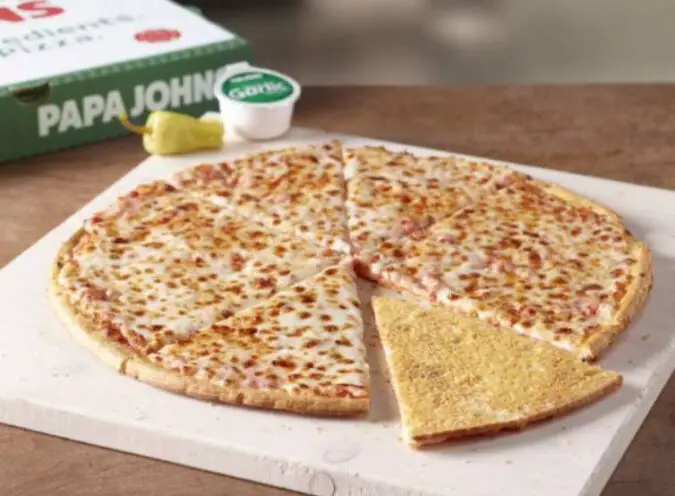 Delivery and Service
Pizza Hut
We've found that Pizza Hut delivery and service can vary depending on the location. However, in general, they offer a range of delivery options, including contactless delivery. Their website and mobile app are easy to navigate, allowing customers to customize their orders and take advantage of deals and promotions.
Pizza Hut's delivery time is usually reasonable but may be longer during peak hours or weekends. Pizza Hut also offers a delivery tracker so customers can monitor their order's progress.
Domino's
Domino's delivery service is known for its efficiency and, in many cases, can be quicker than their competitors. The company prides itself on its delivery infrastructure, which is evident in their fast service. Their delivery costs are generally lower, which is a big plus for customers looking to save on their order.
Domino's also offers an easy-to-use website and app with a variety of customization options and deals. Their unique "Domino's Tracker" lets customers follow their order from the kitchen to their doorstep, giving a sense of reliability and transparency.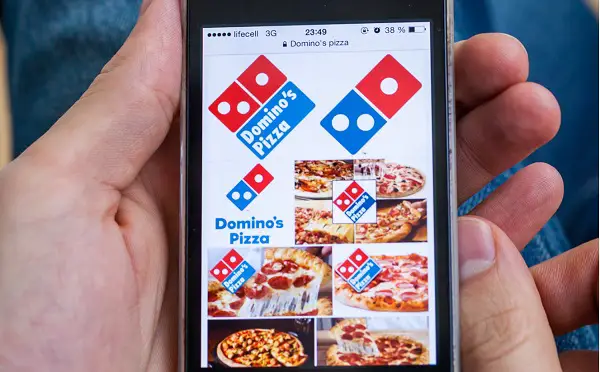 Papa John's
While Papa John's doesn't fall short in terms of delivery efficiency, their service can sometimes be slightly slower compared to Domino's. However, they make up for it in the quality department. They offer a variety of specials and promotions on their website and app, making it easy for customers to get a good deal on their orders.
Papa John's delivery drivers are known for being friendly and professional, which adds to the overall positive ordering experience. Similar to the other pizza chains, they offer contactless delivery for those who prefer it.
Online Experience
When it comes to ordering pizza online, an easy-to-use, streamlined web experience is crucial. To help you make an informed decision, we'll discuss the online experiences of Pizza Hut, Domino's, and Papa John's.
Pizza Hut
Our experience with Pizza Hut's online platform has been generally positive. The website is user-friendly, easy to navigate, and offers a variety of customization options for your pizza. Additionally, Pizza Hut often provides online-exclusive deals and promotions, making ordering online both convenient and cost-effective.
One downside of Pizza Hut's online ordering platform is their delivery time estimates, which can sometimes be inaccurate. That being said, the overall experience remains satisfactory and efficient for most users.
Domino's
Domino's online ordering system is known for its unique features and ease of use. Their website and mobile app offer a user-friendly design, allowing customers to quickly browse through the menu, customize pizza orders, and take advantage of discounts and promotions.
A standout feature for Domino's is their Pizza Tracker, which allows you to follow your order's progress in real-time. This interactivity provides a sense of transparency and control during the delivery process. Accordingly, the feature has received positive feedback from customers and sets Domino's apart from its competitors.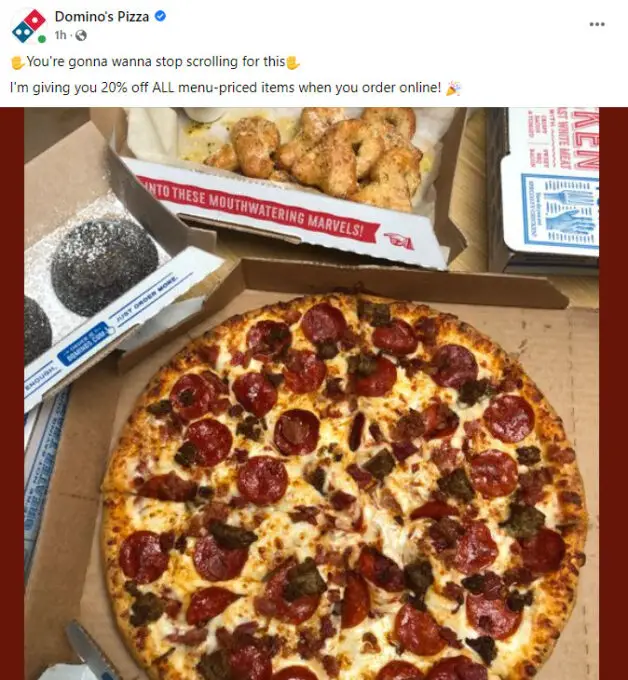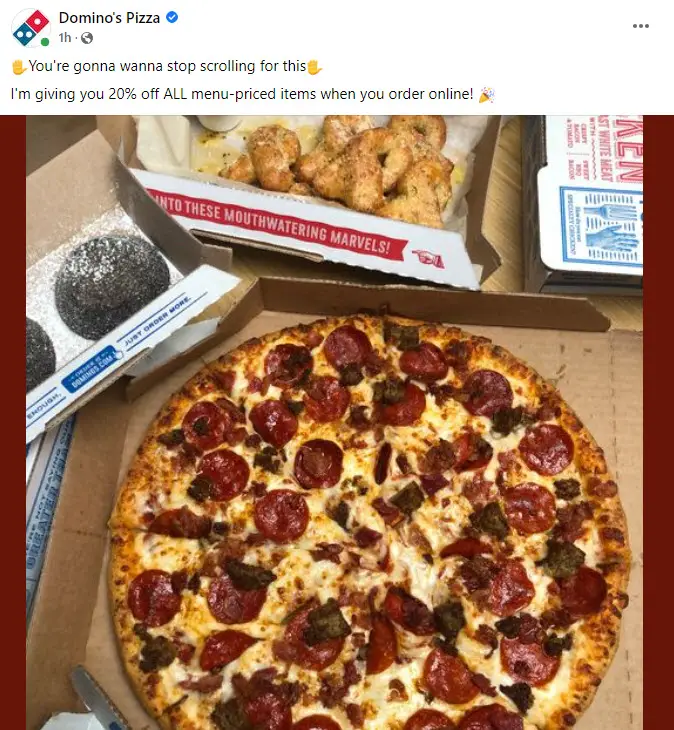 Papa John's
The online experience with Papa John's is respectable, providing a straightforward ordering process and an easy-to-navigate website. However, compared to Pizza Hut and Domino's, their platform may come across as less polished and lacking in unique features.
Nonetheless, Papa John's offers customers various deals and promotions, making online ordering a convenient and cost-saving option. Overall, their online platform gets the job done, even if it doesn't have the bells and whistles that some of their competitors offer.
Conclusion: Which Pizza Chain Is Best?
In our analysis of Pizza Hut, Domino's, and Papa John's, we found that each chain has its own strengths and weaknesses. Let's summarize our findings to help you decide which pizza chain is the best for your preferences.
For taste, Pizza Hut is often praised for its flavorful cheese, as mentioned by Guilty Eats. However, Domino's is recognized for having the right balance of cheese, sauce, and seasoning, alongside a tangy sauce that elevates the overall pizza experience, according to Insider.
When it comes to variety, Domino's takes the lead, offering a wider selection of toppings for customers to choose from, as noted by Slice Pizzeria.
As for pricing, Domino's offers a more affordable option compared to the other two chains. For example, Business Insider mentions an order comparison where the Domino's bill was significantly lower than the bill for Pizza Hut's or Papa John's due to the absence of delivery costs.
Ultimately, the best pizza chain for you depends on your personal taste preferences, budget, and desired variety of crusts and toppings. We encourage you to explore each chain's offerings and choose the one that best satisfies your pizza cravings.
Deals and Coupons at the Best Pizza Chains
If all this talk about pizza has got your mouth watering, check out the articles below to find deals on pizza near you! And if that's still not enough pizza, we've got even more pizza chains and restaurants covered in our pizza tag.