You might not be exactly bowled over by this one: a recent survey from YouGov shows that pizza is the world's most popular takeout food. After polling 25,000 people across 24 countries, the results showed an 84 percent approval rating for Italian food, with pizza being the primary food item on everyone's list. In the U.S., it ranked second, beat out only by American cuisine (the ubiquitous hamburgers, hot dogs, and the like).
So to please your palate, we've prepared this list of the top takeout pizza deals that you can get your hands on right now. We'll keep it short so that you can get ordering!
Papa Murphy's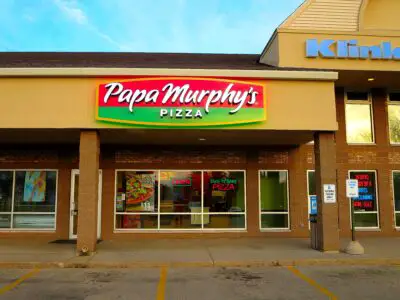 If you're looking for budget-friendly pizza options, Papa Murphy's has awesome deals under $10. On Tuesdays, you can get a large pizza for $10, or upgrade it to the family-sized option for only $2 more.  Also, on Mondays you can get 25% off your cheese or pepperoni pizza by using the coupon code BOGO. With this, you can get two large pizzas for the price of one! Who says the fun has to end after the weekend? Start the week off right and tasty with this amazing deal.
Marco's Pizza 
Marco's offers a range of premium deals depending on your location. The best part? They let you stack coupons. Unlike other outlets where you can only use one discount, Marco's lets you plug in multiple coupons to get the maximum discount.
For a limited time, you can purchase a medium single topping pizza for $6.99 using the code MED699. Don't waste any time taking advantage of this incredible offer! Marco's offers a number of other discount offers for customers who know what to ask for. See below to get in the know!
— Medium specialty pizza for $10.99 using promo code HD199
— Large single topping pizza for $9.99 using promo code HD1014
— Large double topping pizza for $15.99, with extra CheezyBread using promo code HD5791
— Extra large double topping pizza for $13.99 using promo code HD1614
Also, if you've been craving pizza but are counting carbs, Marco's Pizza Bowls were made for you. At the low price of $7.99 you can get all the cheese and saucy goodness you can handle, not to mention up to four of their best toppings — all with none of the crust. 
More from EatDrinkDeals
Want to get info on other deals, discounts, coupons and specials from your favorite restaurants?  Click here to see the latest and greatest from EatDrinkDeals!
MOD Pizza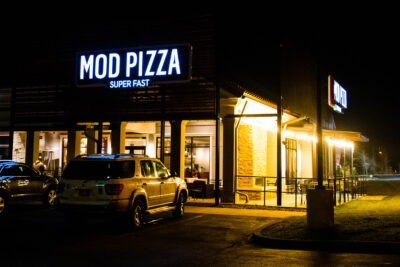 For the month of March, MOD is offering a steal of a deal: a MOD-size pizza with a 20 oz. bottle of Coca-Cola for only $9.97. This lunch offer lasts until 2 pm on any day before March 31st. Thinking a bit healthier? You can also swap the pizza out with a salad for the same price.
Aside from the food, the best part about MOD is that they value customer loyalty. Every time you make a purchase you get points equal to the dollar amount you spend, and your first order gets you an extra 75 points as a start-up perk. Build these up to get reward items once you cross the 150 point mark, and given how good the food is, it shouldn't take that long at all!
Blaze Pizza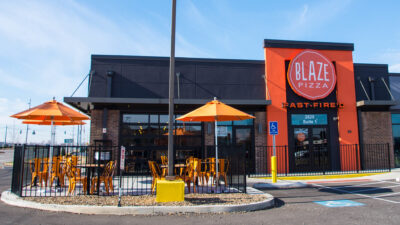 Blaze has online special offers seven days a week. You can get an 11-inch single topping pizza and drink for $7.95, or a large pepperoni pizza for $9.95. They also offer an online-only deal that gets you any large single topping pizza for $10, two single topping pizzas for $20, or two double topping pizzas for $22. So, whether you're looking for a family meal option or a single person deal, you can't go wrong.
If that isn't what you're looking for, they also have a Build Your Own Bundle option that lets you get one Large Signature Pizza, a 4-pack of Dough Knots and two desserts, all for $19.95. Who says you can't have a three-course meal with pizza? Not Blaze! 
Pizza Hut
Pizza Hut's most popular deal currently is their rectangular Double Pepperoni Detroit-Style pizza for $10.99. The $10 Pizza Hut Tastemaker is also a fan favourite, in which you can get a large pizza with three topics, which is quite the bargain. You can order over the phone or online for delivery, or place an order for take-out.
If you're looking for the full range of Pizza Hut deals, you should definitely check out their  location specific options. Hut Rewards is a community that'll keep you in the loop regarding their deals, and you can also get $5 off your order with the coupon code VISAFIVE.
Domino's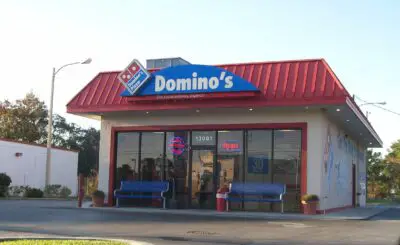 You can't have a pizza party without putting Domino's on the list, especially because they allow you to mix and match items off a selected menu for awesome prices. 
For just $5.99, you can choose between a medium double topping pizza, 8-piece chicken wings, specialty chicken items, cheesy bread, pastas and oven-baked sandwiches. There is a two item minimum, but you can definitely (and should!) get more, and the best part is that every item costs just $5.99. Genius — everyone can get what they want without going over budget.
Another popular deal is their $7.99 special that offers a large three topping pizza or a 10-piece bucket of wings. This deal is available online, as well as by placing a phone order. They also offer their $9.99 five topping pizza option which is definitely a steal (but is carry-out only).
Something For Everyone
There are always an abundance of deals and promotional offers to be found online for pizza lovers, not to mention vouchers and other discounts. Depending on what flavours you like and the number of people you want to feed, you can easily find offers under $20. Hopefully, we've helped a bit in helping you select your dinner menu for tonight!
More Restaurant Daily Deals
Daily deals for all days of the week can be found here:
For more daily and weekly restaurant specials like these, see:  Restaurant Daily Deals